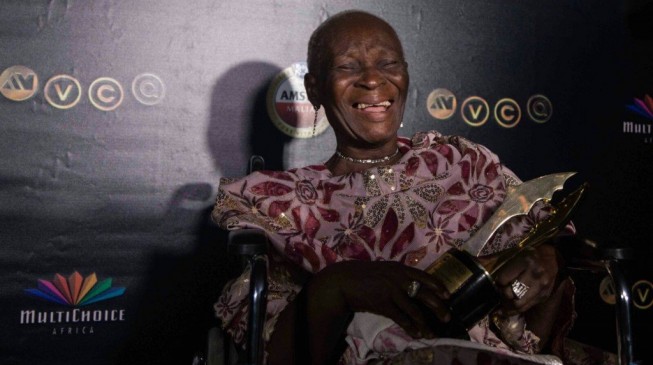 One of the people who had the opportunity of spending some time with the late veteran thespian, Bukky Ajayi, recently was actress Kate Henshaw.
Kate sometime last month, along with a few colleagues, had visited Ajayi in her Surulere, Lagos home.
Paying glowing tributes to the late actress, Kate said Ajayi had made great impact in Nollywood while adding she was a very wonderful actress who contributed a lot towards the growth of the movie industry.
"She was always a mother. I remember shooting a movie with her in Asaba and she was incredible. It wasn't about old age; she was just a true thespian. Even working with her on stage, it was a great time. She was overwhelmed that we took out time to come and spend some time with her. We stayed with her and we prayed with her. We laughed and made jokes."I am particularly glad she was honoured at Africa Magic Viewers' Choice Award recently. It was as if everything was just falling into place. It was as if it was a grand exit for her. I am sure she had some sort of inkling about her passing. I am equally glad she didn't suffer any kind of pain. She was a great woman. I am sad about this country; this is one woman that should have been honoured more than this. But it is okay. We still honoured her. She would remain in our hearts and she would be unforgettable."