Nigerian rapper Sauce Kid aka Sinzu who was released from a Federal US Prison a few weeks ago after being incarcerated for 2 years over Credit Card fraud is back to repaint his image in the music industry.
Sauce Kid shared his first official social media messages yesterday by updating his Twitter and Instagram accounts.
On Twitter he shared a photo of himself with the caption "Did the crime, did the time, the past don't matter, mind over matter, onto other matters… #ZuFree".
See tweet below: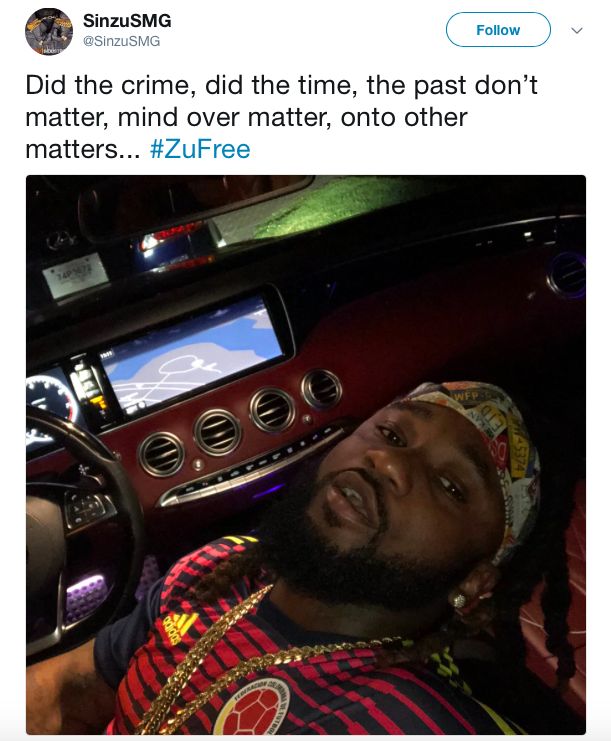 A lot people in the music industry who saw his tweet welcomed him back.
Welcome back Sinzu, best of luck!